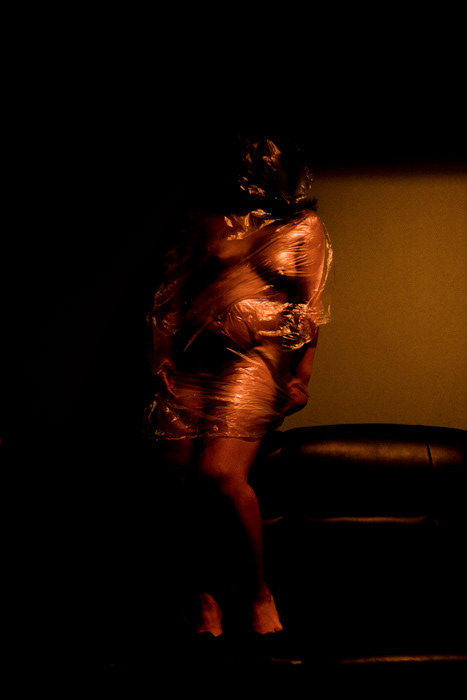 Rehab is a therapeutic performance I conducted with a woman suffering from fibromyalgia and sexual trauma. Her life, isolated from the society, drastically changed after she decided to hookup with strangers she met online.
As a photographer, performing partner and one of the several men she met online, I engaged with the moments in which she re-experienced fragments of disturbance, rejection and agony.  During each performance, she became more aware of the pain burning throughout her body and harshly oppressing her psyche.  I witnessed great conflict as she began to shamelessly confront the dominant part of herself. Confused and exhilarated, she developed an aggressive need for new and diverse encounters. However, the ease and superficiality of these connections left her with a sense of disappointment.
The manipulation of her mind and body through this erotic experimentation, at first, seemed to free her from her physical limitations and traumatic memories. Yet in the end, it only revealed her vulnerability and a longing for a genuine romantic relationship. Rehab continues to abandon her in her endless search for a true retreat.